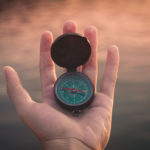 Whether you are a business of 4, 40 or 400, Fox Manning Group consultants work closely with business owners and senior leadership teams, to help them improve themselves and grow their business.
Our aim is to draw from our years of experience and bring that knowledge to the table when discussing these options. We don't claim to have, or believe in, a pre-packaged solution for every situation; but by listening and understanding your business before advising, we are able to deliver considered opinions. When to expand, when to recruit and when to train; it's all about timing. We are able to help you sit back, look at your business and decide how best to add to your success. Often the smallest changes can have the greatest impact.By measuring what works well, we usually discover what needs adjusting. We find the good business habits and break the bad.
It is not about telling you how to run your business. It is about ensuring we understand exactly what you have built already, before advising you.
A growing business requires a robust structure where every individual has clarity and ownership regarding their objectives and accountabilities. Where teams are formed, and leaders make themselves known. Where training and development are an integral part of every employee's career. We bring a wide range of options and experiences to the table. Some of our own mistakes are the things that give us the ability to deliver the best advice now. Whether your endgame is a business sale or succession planning new leaders, we can advise on the best route to take before making your next move.
Follow this link to make a confidential enquiry…
Phil is a trusted voice who has helped us shape Build Space for the next stage of our journey. He really listens, is honest and has become an integral part of our leadership team.
Dominic Coyne, Build Space