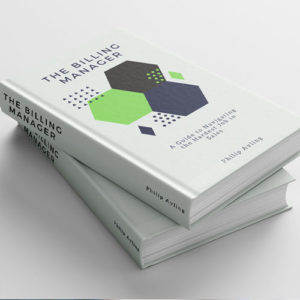 A Guide for the Hardest Job in Sales
There are thousands of 'accidental managers' in the UK. Promoted to satisfy an urgent need or replace a departure. There is no runway of preparation, no discussion of any depth around the suitability of the role for the individual concerned. They are often presented with a 'take it or leave it' ultimatum, sweetened by the promise of status now and future rewards. Many accept and either fail or continue mismanaging teams for years.
When the same approach is applied to managers who are billing directly with clients themselves, the challenges are significantly greater. 'Billing Manager' is often referred to as the hardest job in sales. There are numerous industry tales of great billers being promoted to manage when they neither desire it nor have the required personality and skill set. Others are promoted as a knee-jerk reaction to change and, again, will likely fail without the right support.
This book will empower those who wish to set out along the right sales management path. To ensure that they will have the resource to do the job well and the confidence to say no if it is not the right time or framework. It will allow individuals to intelligently question reactive decisions about their career as well as prepare for the change ahead.
The Billing Manager takes the reader from the initial decision, through preparation, building teams and the required frameworks for successful delivery. Finally looking at leadership and where your skills and experience might now lead you.
Find out about The Billing Manager training course…